Multi-Functioning Hydraulic Doors For First Class Service
From China to Las Vegas, London and beyond, Schweiss hydraulic restaurant and hotel designer doors have become the rage, adding a touch of class and additional function to new and revamped dining establishments to draw in more customers.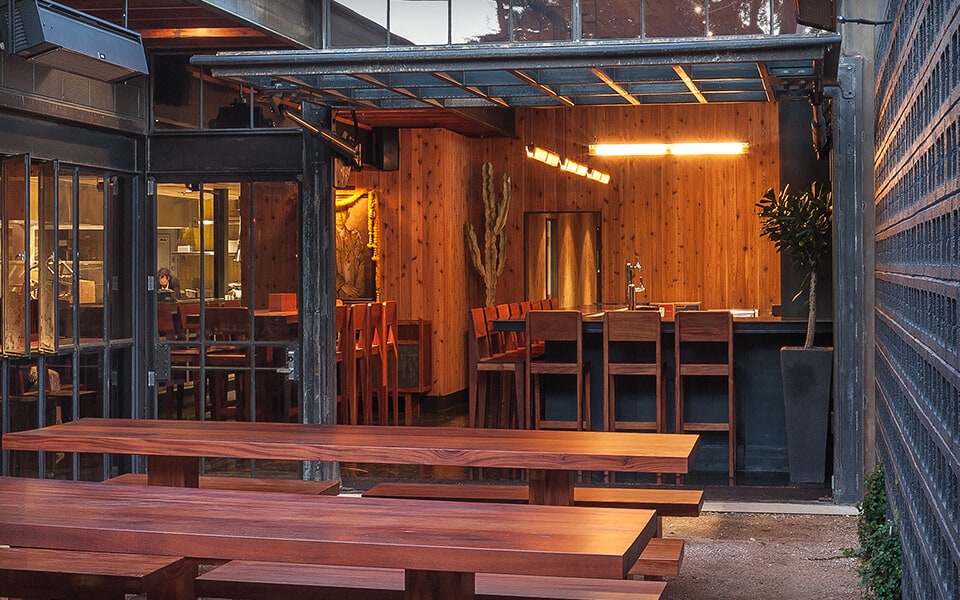 In many of these food, drink and dining establishments the Schweiss hydraulic one-piece restaurant doors quite often fall under the category of Schweiss designer doors because of their eye-appealing looks. Not only do their offer a convenience to the customer, but they also make it advantageous for the dining staff workers and chefs. Most importantly, they tend to draw in more business than they ever had before. Such is the case with these restaurant and dining establishment doors. They add sparkle and a drawing point for customers to gather around and enjoy their days or evenings out on the town.
"
"
The architect had Schweiss listed as one of the approved door manufacturers for this project. I had a good relationship with Schweiss in the past so I decided to go with your quote. We hired a rep from Schweiss Doors to come down and help us. Everybody at the college was impressed at how the doors turned out. I remember the architects and designers specifying that they thought it was going to really be a unique and cool component to the building.
Mike Krayneski
Omaha, Nebraska
Restaurant doors come in many designer door styles and elegant looks. Many are elaborate and decorative glass and window-front doors that blend into the building allowing customers to see in and outside of the restaurant and also let possible customers walking by outside to see in. Some hotel and restaurant doors open up as a courtyard or pavilion doors to instantly increase the size and seating capacity, others work as secondary service and overflow doors when things get overcrowded in the restaurant or to allow patrons to dine outside on a nice day or just to allow a cool breeze to come into the establishment.
A one-piece hydraulic restaurant door, when open, becomes an instant awning or canopy door. When these restaurant and dining hydraulic doors are closed for the day, they lock weathertight providing security to the building contents just like another wall. So not only are Schweiss restaurant doors a beautiful addition to a restaurant, but they also are multifunctioning restaurant doors.